One of my favorite parts of photographing (besides the babes of course) is meeting and reconnecting! Mason's mommy and I went to High School together! Yeah, Fairport! 😉 It was so nice to be able to catch up and as with all my clients, be a part of such an exciting chapter of their life!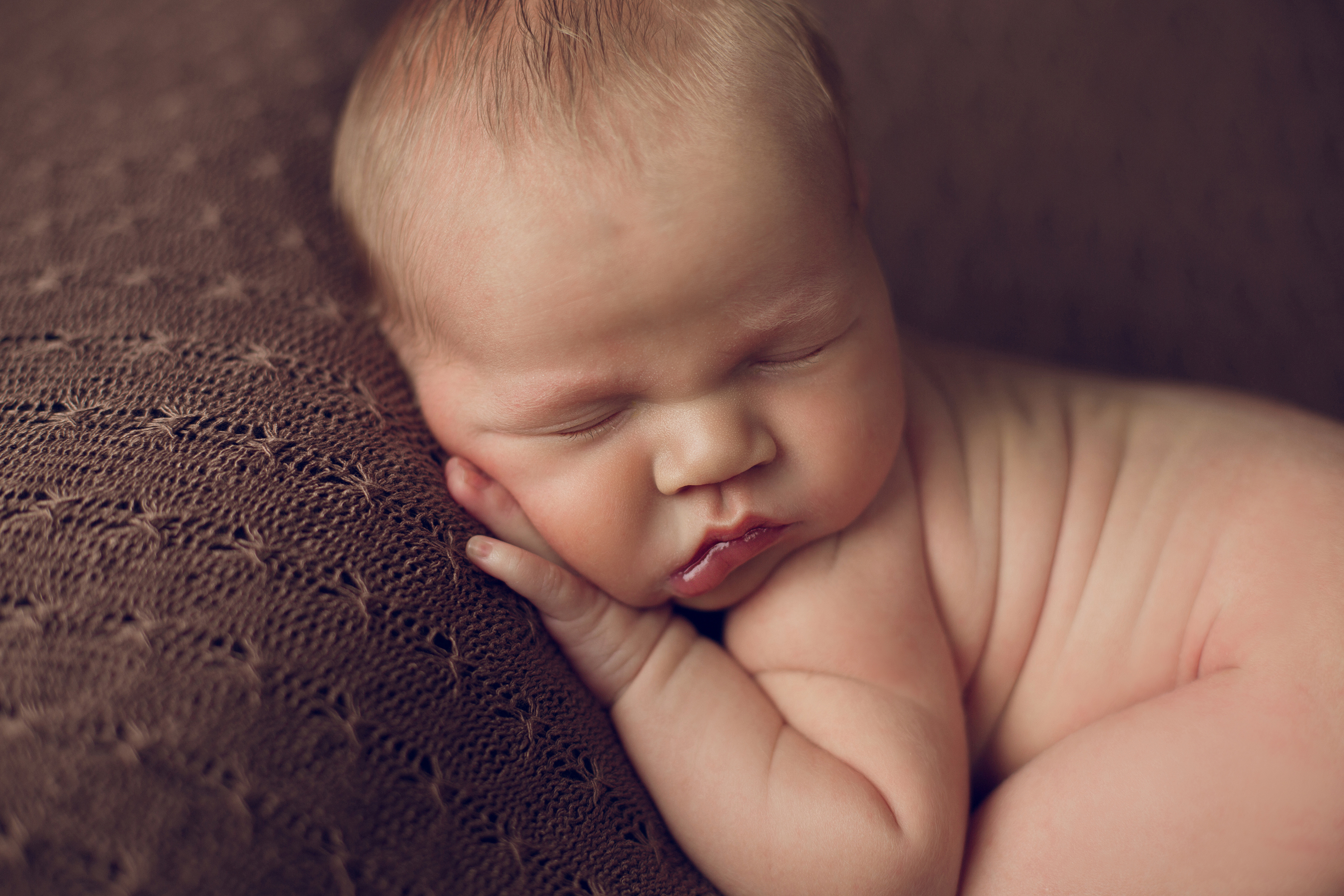 Mason was the sweetest, seriously, I did not hear a single peep out of the little guy. He just slept, and slept some more.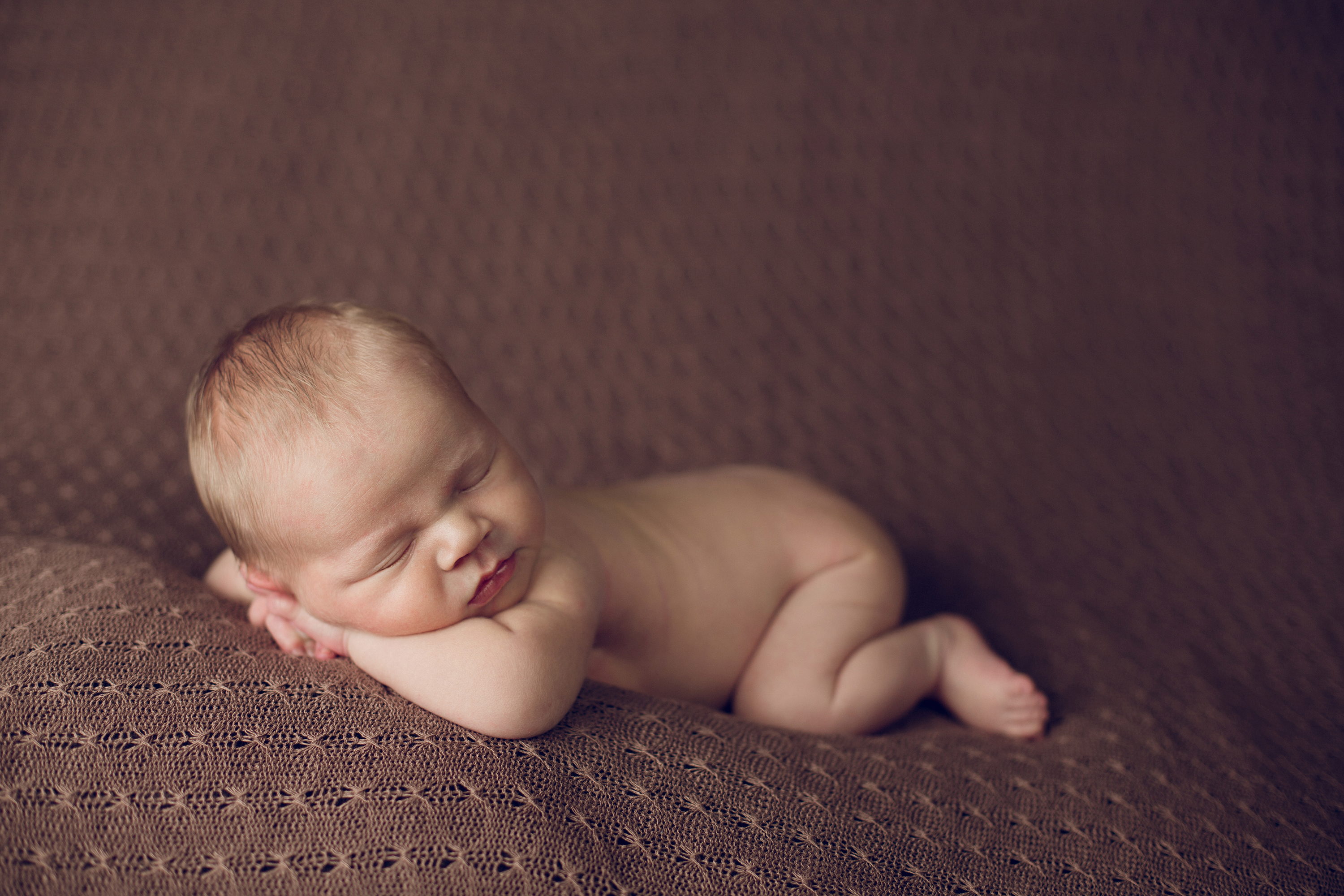 He was absolutely peaceful in ever pose. Look at this face, he was as content as they come!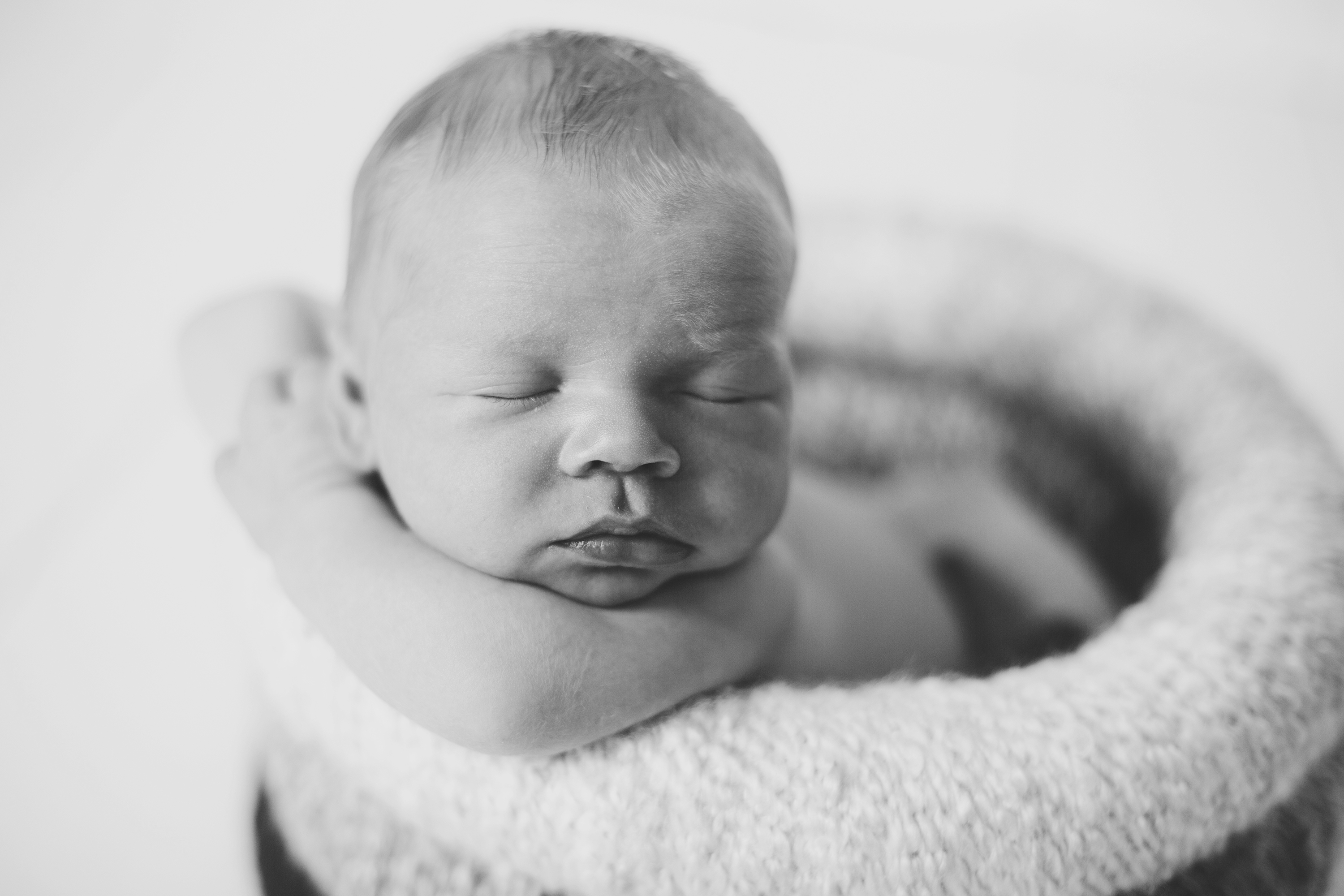 These rings – one of my favorite props (Thanks to my awesome Hubs for helping me make them… I'm sure he loooved it). I have two sets, one in browns and one in pinks. The babes just always look so darn cute in them. I think I'll be needing a blue and purple set soon. 😉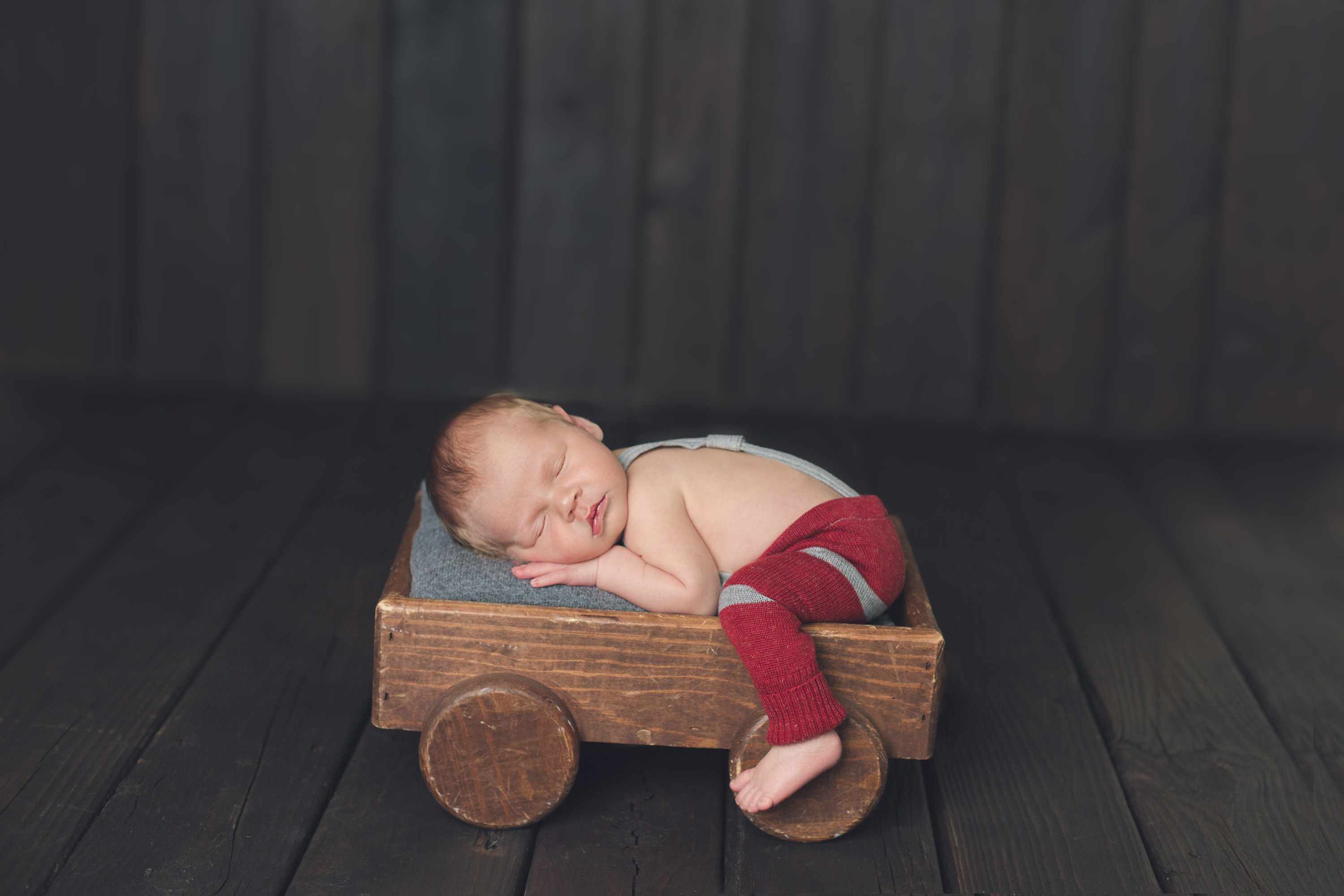 Going back to Mason being as chill as them come, check him out in these adorable suspenders! THE CUTEST! For real, I may have cuddled him just a touch longer then normal before posing him. He was just so huggable in them!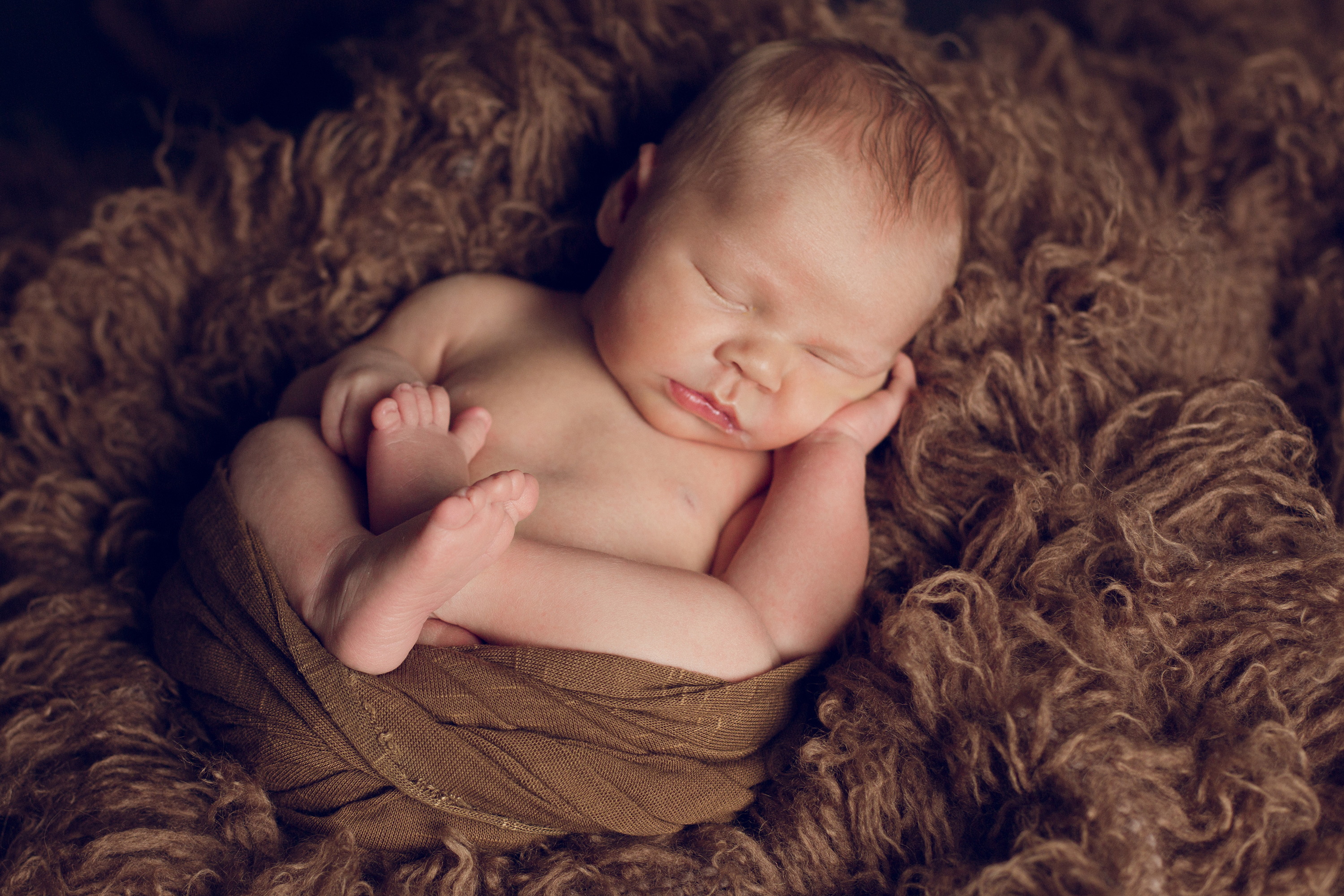 Now this pose, I would love to take credit for, but, Mason was all about doing this on his own. His sweet little hand found the perfect resting place under his cheek. Heart. Melted.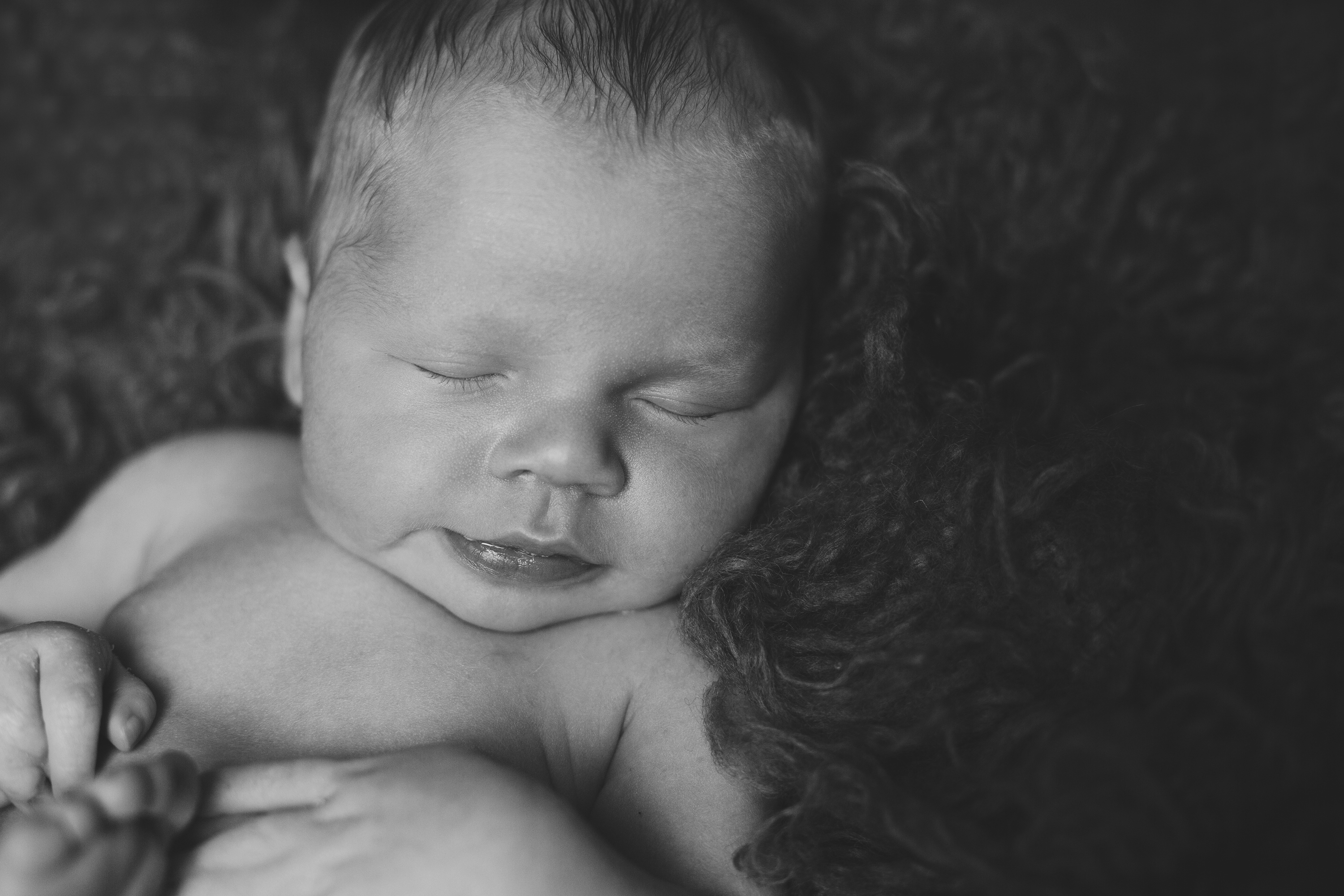 What's that I see here, a little baby smile? Ok, just when you thought your heart was full he snuck in this smiled. I absolutely loved it and I loved catching up with his mommy. Lucky for all of us we get to watch him grow over the year! Stay turned for his next blog post!
Kelly Elizabeth Studio specializes in newborn, child, baby, maternity and family photography in Rochester, NY and surrounding areas including but not limited to Fairport, Pittsford, Webster and Penfield.