A few months back, I was wondering how I could show newborn parents what a session was like, and introduce them to me and my studio before ever stepping foot into my studio. I always post the portraits after the session is over to share sneak peeks with the families – but that didn't feel like enough. There needed to be something more, I have my "about me" section and a gallery on the website, still I needed more. Then it hit me. I needed a video! A film of who I am, in real time and what the session looks like while you sit in the front room (out of the heat) relaxing with some treats, coffee and wi-fi.
I reached out to my friends in Facebook land for a videographer and was quickly reminded I had an amazing friend who does video work! I sent him my ideas and what we came up with is this amazing video below. A huge thank you to Jon Lewis for filming the video and writing my very own Kelly Elizabeth Studio acoustic song. Also a big, big, big thank you to the family for allowing us to film their precious baby boy.
Here are a few cell phone snaps from behind the scenes while we recorded both parts of the video.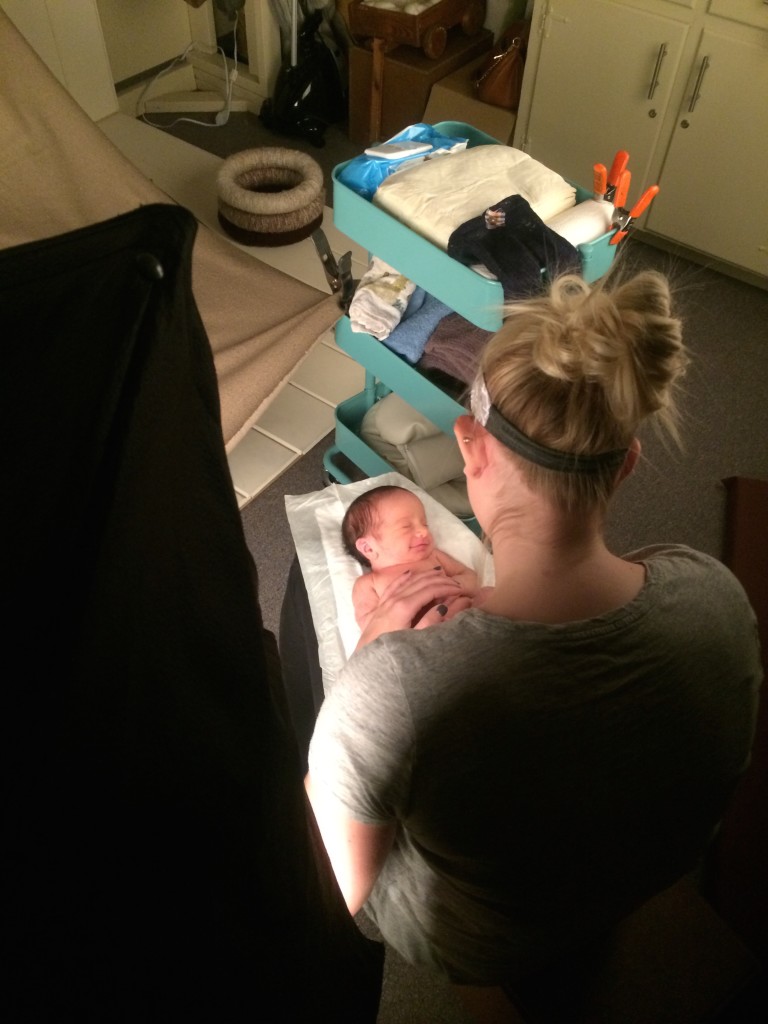 Here I am with Jake, he is flashing some little smiles as I soothe him and get him ready to start!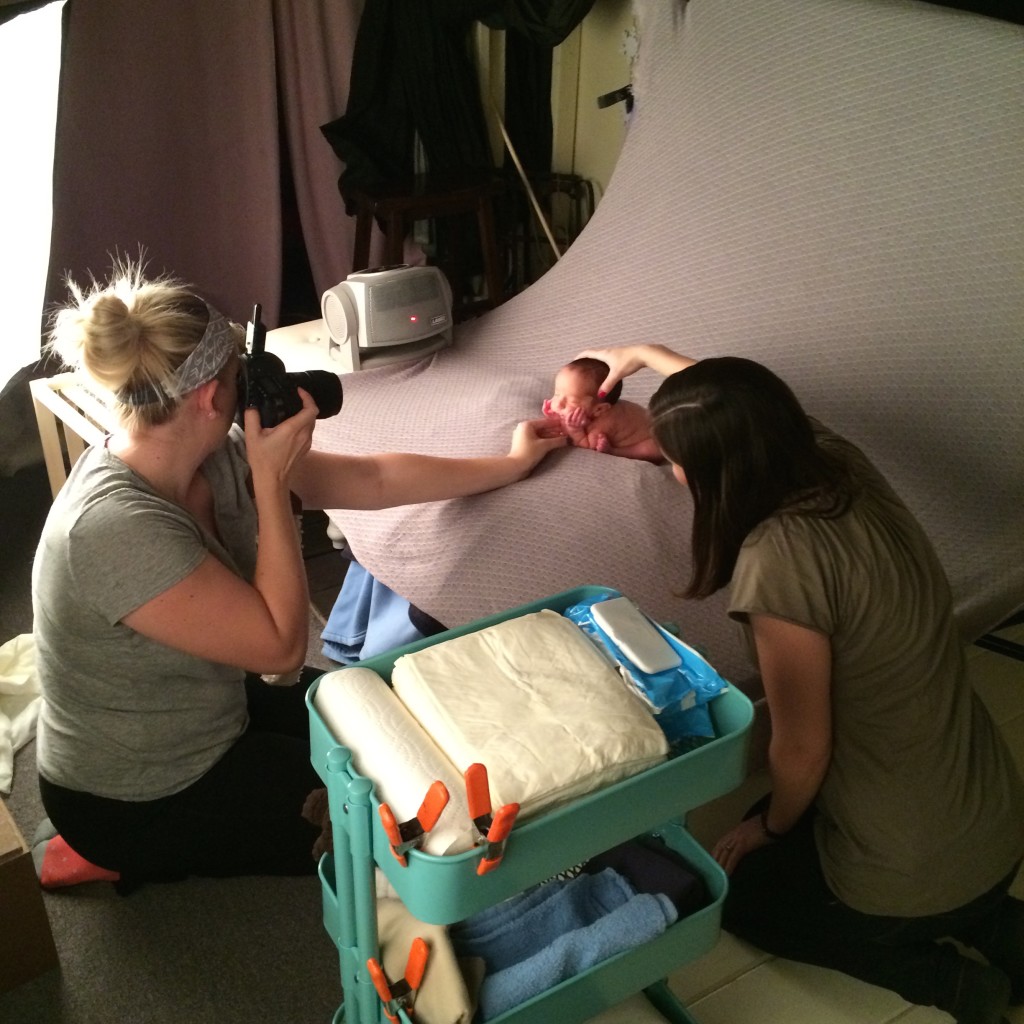 Next, we are photographing baby in the "froggy" pose. My assistant is helping me so that baby is always supported – safety first, last and always!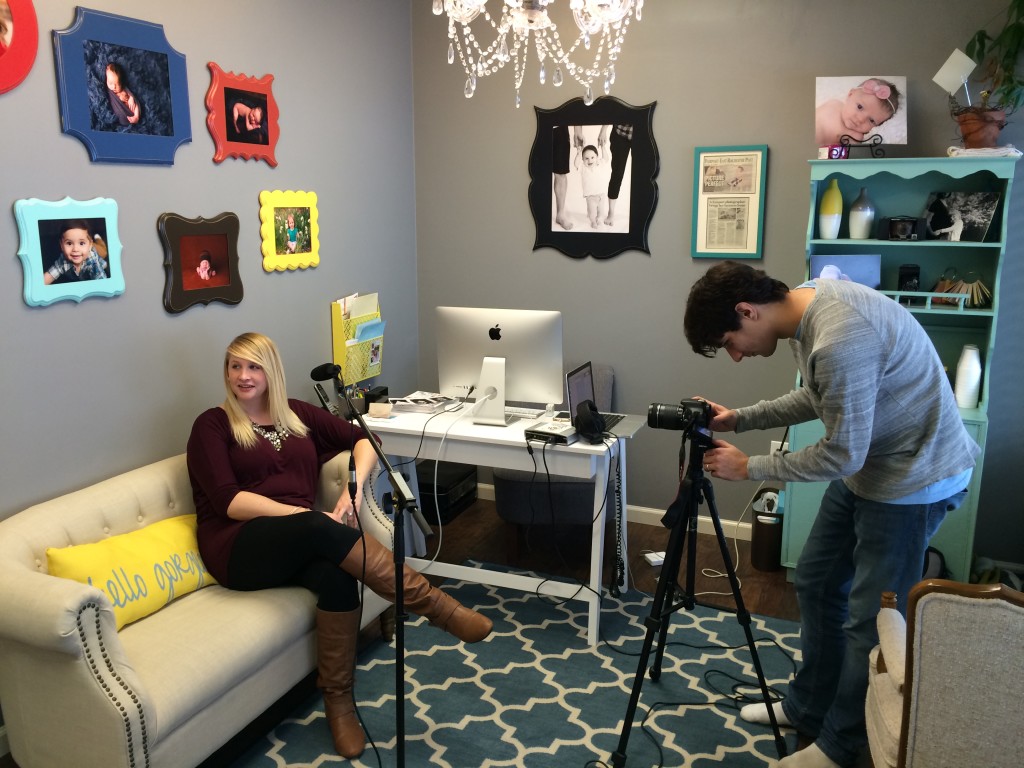 What I look like when I'm not photographing newborns in 80 degree heat! 😉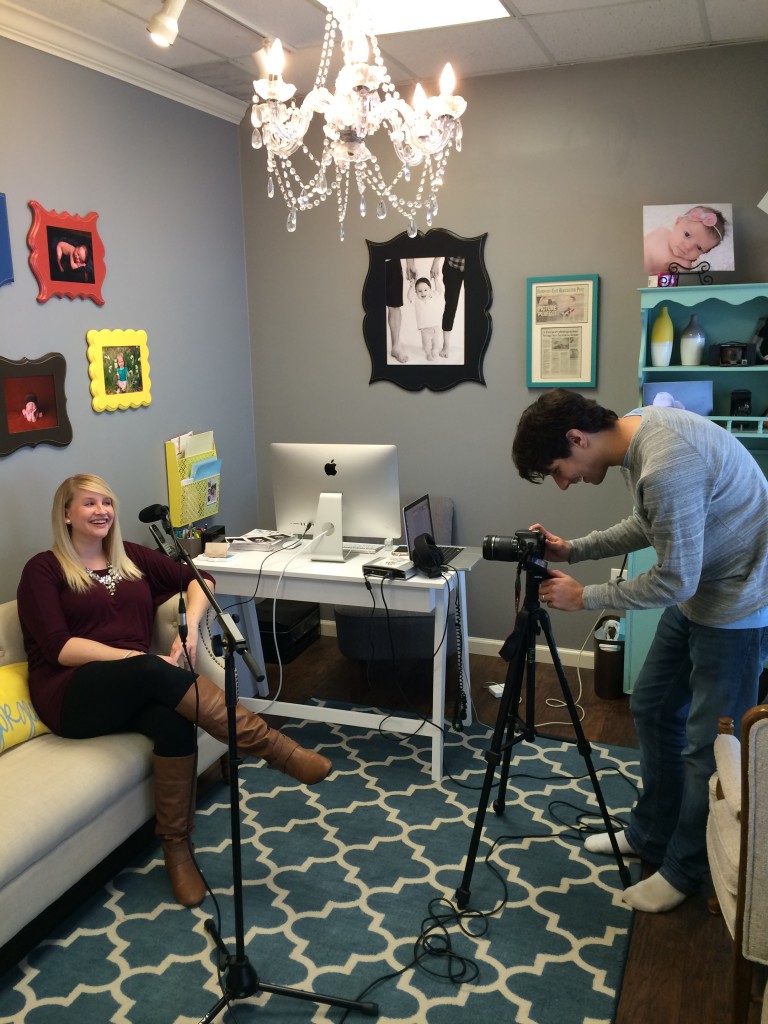 Take a look at the video, I'm speechless over it. It is exactly what I wanted to show and more.
Kelly Elizabeth Studio specializes in newborn, child, baby, maternity and family photography in Rochester, NY and surrounding areas including but not limited to Fairport, Pittsford, Webster and Penfield.