As much as I love color, I also really love a good day full of neutrals and that is just what Sebastian's mom requested. All neutral colors – and let me just say, I enjoyed  every minute of it. I love the way the only focus is completely on babe without any colors. But, I'm not getting ahead of myself, there will always be fun colors in my world. 😉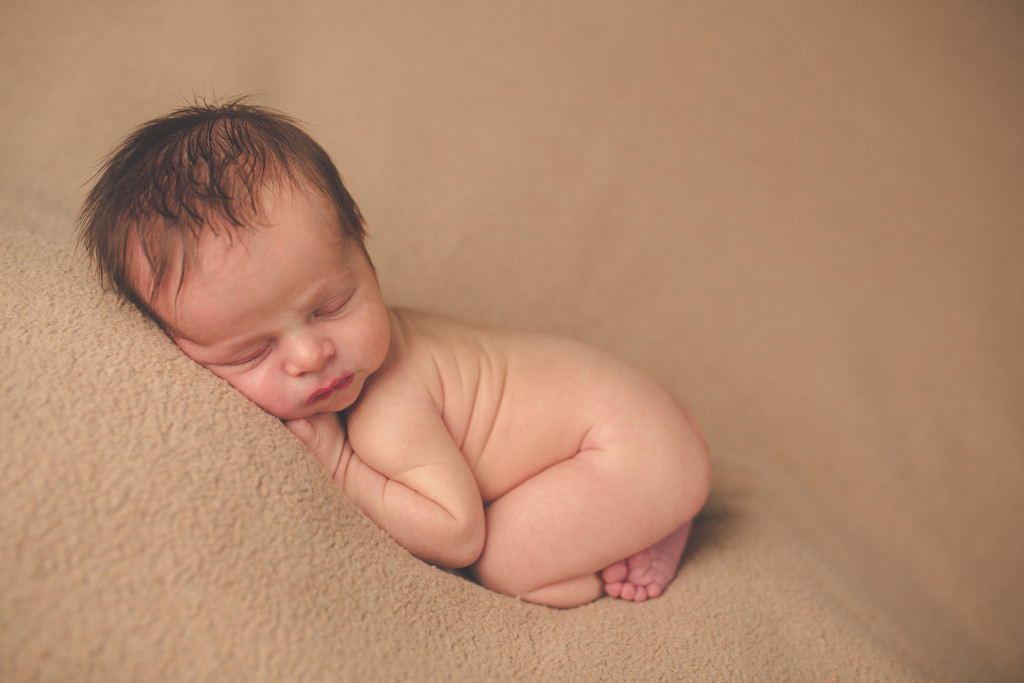 A head full of hair! If you've been following a long for a little now, you know I love everything about my little babes but I love baby hair, its so cute and even more so when its a little un-ruley!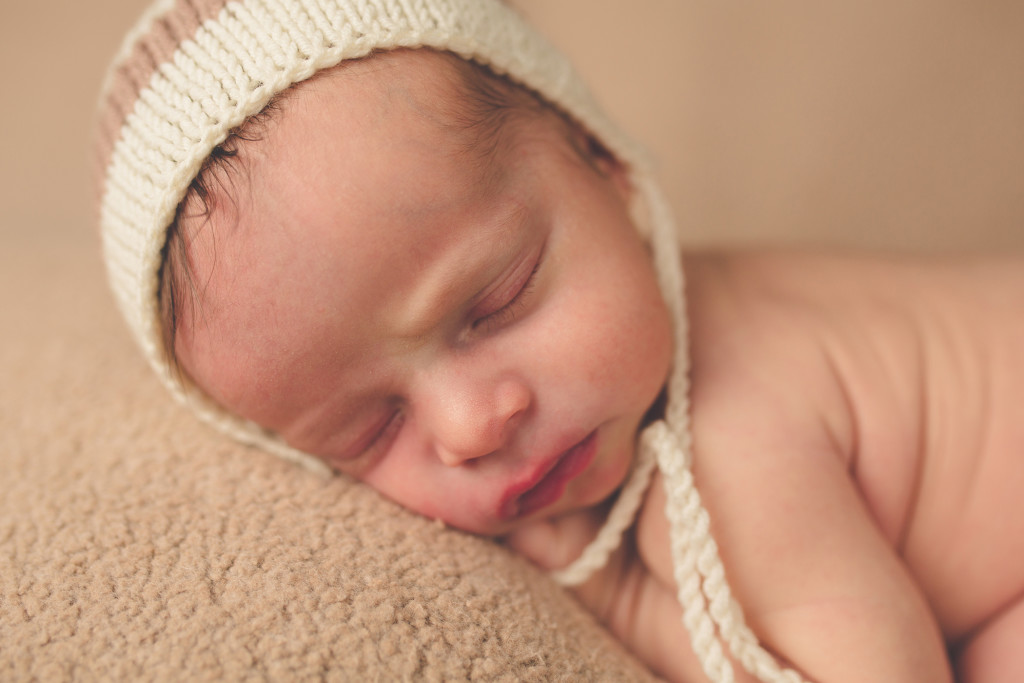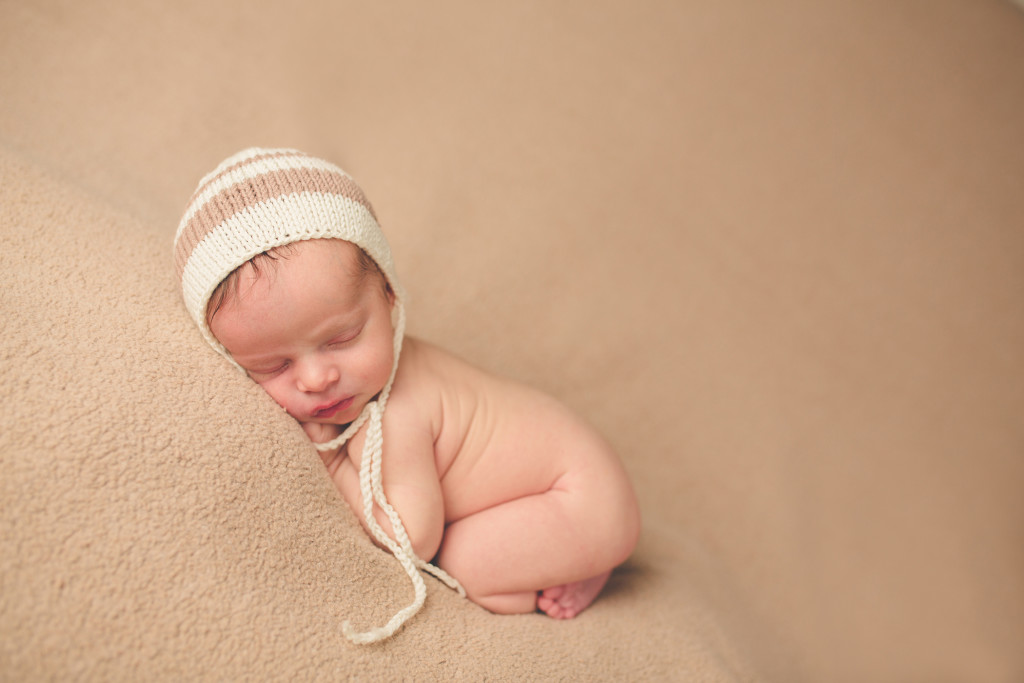 This little guy loved being on his tummy all curled up. It is true, that most of the poses for newborn photography are very womb like and the babes are very comfortable in them!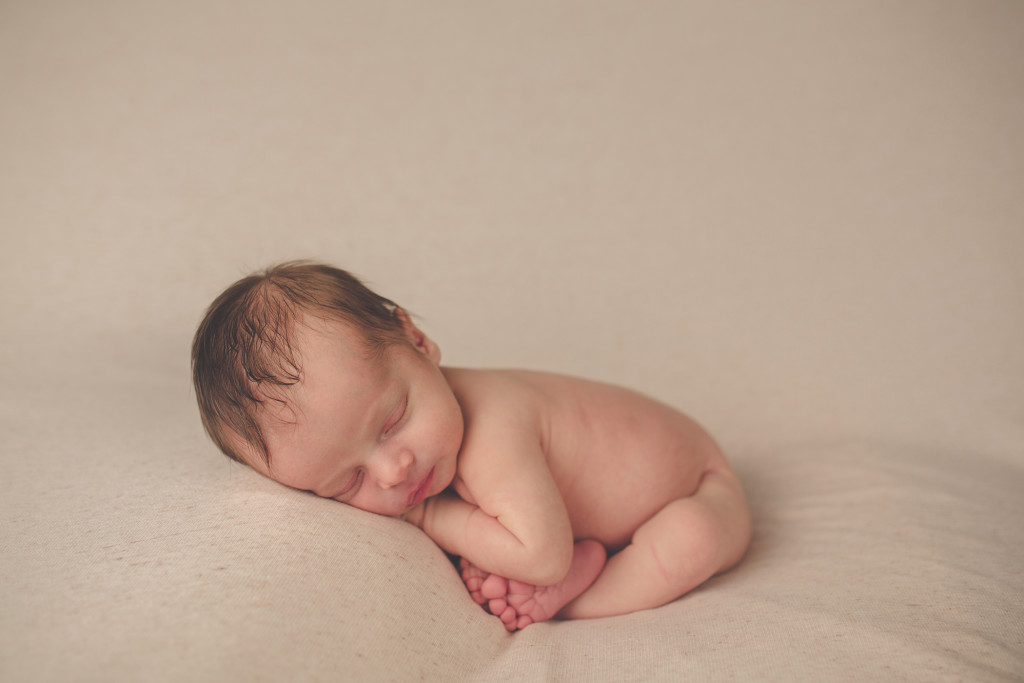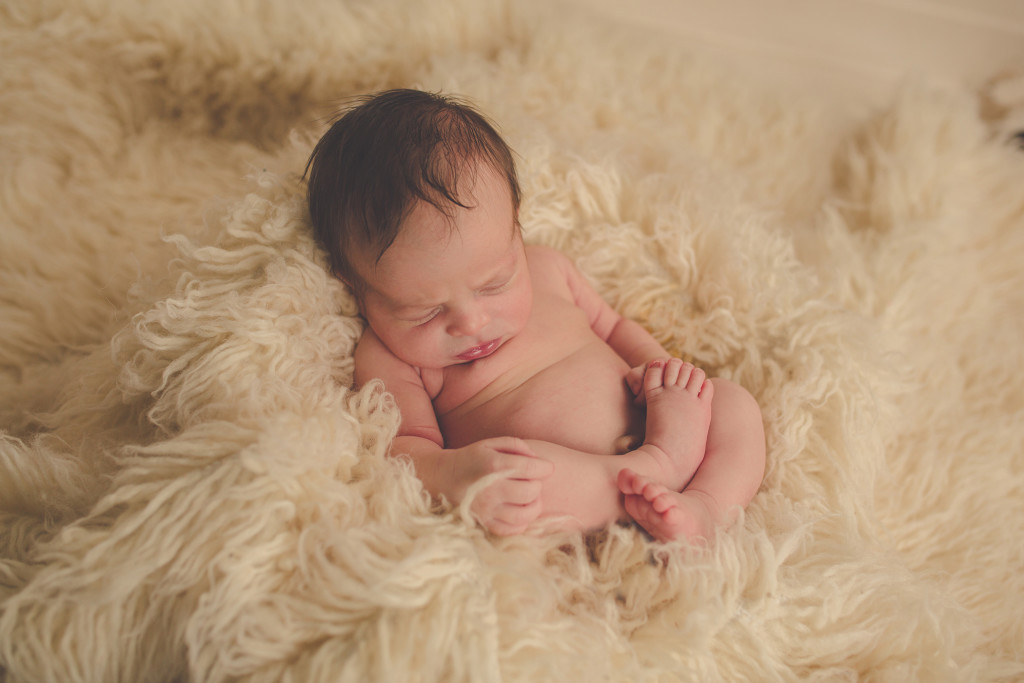 This little guy slept like a pro, right until it was time to hang out with mom and dad. Then it was party time! I still think the family portrait is very important for new families, baby sleeping or awake and Sebastian rocked his session! I look forward to seeing him  and his parents again!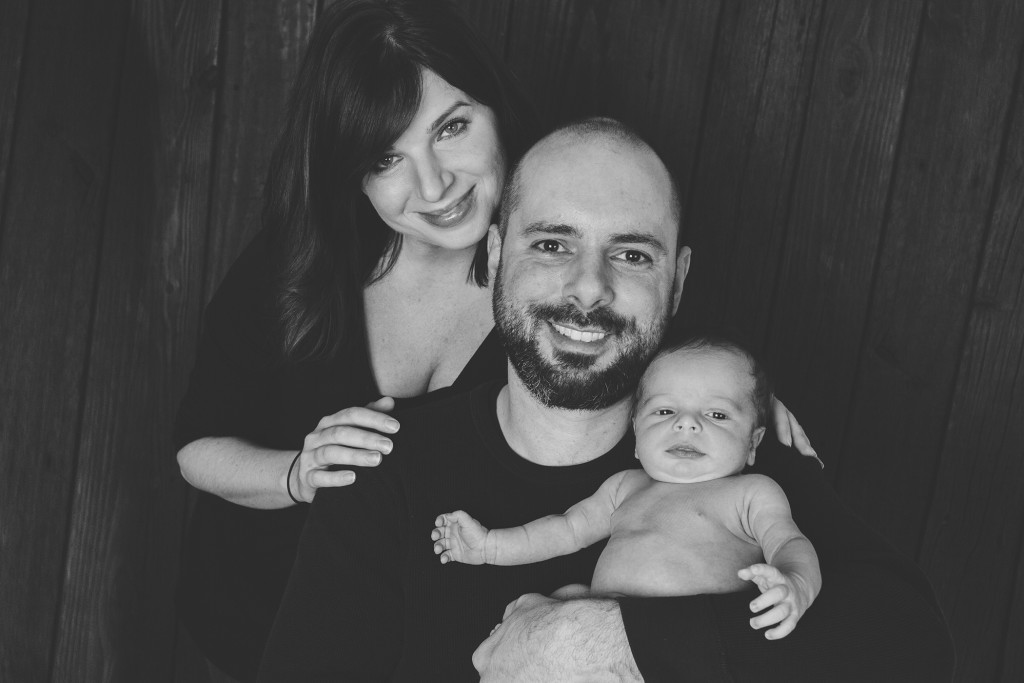 Kelly Elizabeth Studio specializes in newborn, child, baby, maternity and family photography in Rochester, NY and surrounding areas including but not limited to Fairport, Pittsford, Webster and Penfield.